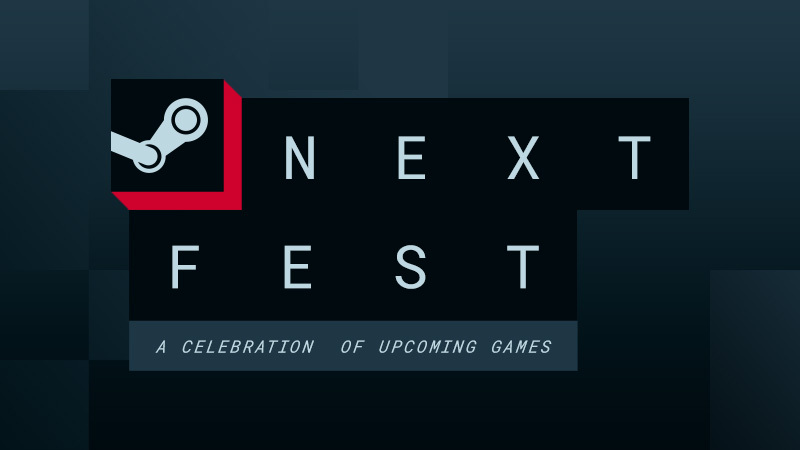 Steam Next Fest: October '23 Edition is on NOW!
Check out Steam Next Fest[store.steampowered.com]
Hundreds of Free Demos
It's time to kick off the October 2023 edition of Steam Next Fest! Today through October 16 at 10am PDT (UTC-7), play what's next from first-time and veteran developers alike from all over the world. From hundreds of free demos to livestreams and developer chats, there are upcoming games of all kinds to play before they're even released. Just don't forget to wishlist your faves to be notified when the game officially launches!
Official Livestream Kickoff
We're kicking off the full week of developer livestreams with our own live show starting at 11am PDT on October 9th. Join us on the Steam Next Fest front page for the kickoff, and stick around for developer livestreams and chats all week long.
Explore and Discover
With so many amazing games to choose from, it can be hard to know where to start. We've got your back, with lots of easy ways to explore Steam Next Fest!
Browse by category, or a game's primary tags, to find demos in your favorite genre; you can even search by sub-genres or specific features.
Check out the Broadcast Schedule for developer-hosted livestreams and chats, and set reminders for everything you don't want to miss.
Explore your personalized Steam Next Fest Discovery Queue to find popular demos similar to games you already play.
Even More Steam Next Fest
Worried one week won't be enough? No problem. We'll be featuring this edition's most played games for another week after Steam Next Fest concludes, so feel free to make more room in your calendars!
Check out Steam Next Fest[store.steampowered.com]