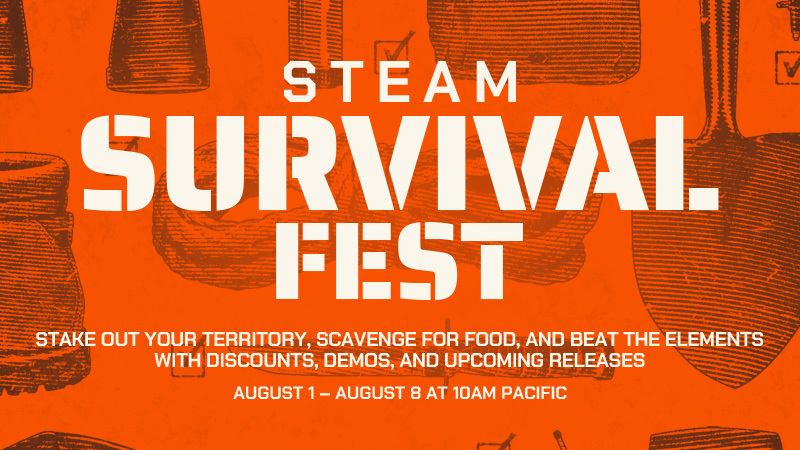 Steam Survival Fest Starts Today!
Stake out your territory, scavenge for food, and beat the elements* during Steam Survival Fest, live now and featuring discounts, demos, and upcoming releases for survival games of all kinds!
*"Elements" is, of course, the polite word for "holy crap there are a lot of things to survive in games," from the typical environmental situations to supernatural beings, with a whole lot more in between. Can you survive everything the Steam Survival Fest games might throw at you? There's only one way to find out!
Steam Survival Fest runs August 1, 10:00 AM PDT (GMT-7) to August 8, 10:00 AM PDT (GMT-7). Check out the official Steam Survival Fest page now.